full width paragraph
Outage & Storm Preparedness Our trucks are stocked. Our crews are ready. Our dispatch team monitors our system 24/7. In the event of a power outage, we will start working immediately to get your lights back on.

Two different ways to report an outage:

• Text "#out" to 866-878-5514 using the mobile number on your account.  • Call 866-878-5514 to report the outage using our automated service.
Preparing for Power Outages and Natural Disasters 
Please stock up on the following items:
Self-powered Flashlights

Candles

Glowsticks

Matches

Lighters 

First aid kit: bandages, gauze, tape, scissors, hydrogen peroxide, antiseptic ointment, pain relievers and prescription medications

Batteries

Self-powered radio

Extra mobile phone car chargers 

Water (a gallon per person per day)

Coolers

Ice

Extra water bottles that can be used as ice packs

Nonperishable food items

Manual can opener 

Trash bags, paper plates, flatware

Water purifier bottles

Warm clothes 

Personal hygiene items: soap, toilet paper, plastic garbage bags, etc. 

Copies of personal documents

Emergency contact info

Pocket money

Fire extinguisher 

Supplies for pets

Camping Stove 

Propane tank or charcoal
Stages of an Outage
A number of circumstances can cause power interruptions, and damage from severe weather can cause outages that last for days. Making plans now can make riding out a prolonged power outage safer and more comfortable. 
- Build or restock your emergency preparedness kit, including a flashlight, batteries, cash, and first aid supplies.
- Charge cell phones and any battery powered devices. Make sure you have alternative charging methods for your phone or any device that requires power. If you use your car to re-charge devices, do NOT keep the car running in a garage, partially enclosed space, or close to a home, this can lead to carbon monoxide poisoning.
- Know where the manual release lever of your electric garage door opener is located and how to operate it.
- Keep your car's gas tank full-gas stations rely on electricity to power their pumps.
- Only use flashlights for emergency lighting, candles can cause fires.
- Keep refrigerator and freezer doors closed. Most food requiring refrigeration can be kept safely in a closed refrigerator for several hours. An unopened refrigerator will keep food cold for about 4 hours. A full freezer will keep the temperature for about 48 hours.
- Take steps to remain cool if it is hot outside. In intense heat when the power may be off for a long time, consider going to a movie theater, shopping mall or "cooling shelter" that may be open in your community. If you remain at home, move to the lowest level of your home, since cool air falls. Wear lightweight, light-colored clothing. Drink plenty of water, even if you do not feel thirsty.
- Put on layers of warm clothing if it is cold outside. Never burn charcoal for heating or cooking indoors. Never use your oven as a source of heat. If the power may be out for a prolonged period, plan to go to another location (the home of a relative or friend, or a public facility) that has heat to keep warm.
- Turn off or disconnect appliances and other equipment in case of a momentary power "surge" that can damage computers and other devices. Consider adding surge protectors.
- If you are considering purchasing a generator for your home, consult an electrician or engineer before purchasing and installing. Only use generators away from your home and NEVER run a generator inside a home or garage, or connect it to your home's electrical system.
 Throw away any food that has been exposed to temperatures 40° F (4° C) for 2 hours or more or that has an unusual odor, color or texture. When in doubt, throw it out!
- If food in the freezer is colder than 40° F and has ice crystals on it, you can refreeze it. If you are not sure food is cold enough, take its temperature with a food thermometer.
- Contact your doctor if you're concerned about medications having spoiled.
- Restock your emergency kit with fresh batteries, canned foods and other supplies.
Safety Tips During an Outage
Never go near downed power lines. 
- A downed power line can still be energized and can cause other things around it to become potentially hazardous. A fence or guardrail touching a downed line can be energized for several thousand yards and it poses a threat to anyone coming into contact with it.
- Stay away from puddles of water that could be in contact with downed lines. Encountering these can be as hazardous as coming into contact with the downed power line itself.
- If you are driving and come upon a downed power line, stay in your vehicle, warn others to stay away and call 911.
- Also when driving, be careful at intersections where traffic lights may be out. Stop at all railroad crossings and treat road intersections with traffic signals as four-way stops before proceeding with caution.
Before winter approaches, add the following supplies to your emergency kit:

Rock salt to melt ice on walkways. 
Sand to improve traction.
Snow shovels and other snow removal equipment.
Sufficient heating fuel. You may become isolated in your home and regular fuel sources may be cut off. Store a good supply of dry, seasoned wood for your fireplace or wood-burning stove.
Adequate clothing and blankets to keep you warm.

Make a Family Communications Plan. Your family may not be together when a storm hits, so it is important to know how you will contact one another, how you will get back together and what you will do in case of an emergency.
Bring pets/companion animals inside during cold winter weather. Move other animals or livestock to sheltered areas with non-frozen drinking water.
Winterize your home to extend the life of your fuel supply by insulating walls and attics, caulking and weather-stripping doors and windows, and installing storm windows or covering windows with plastic

Insulate your home by installing storm windows or covering windows with plastic from the inside to keep cold air out.
Insulate pipes with insulation or newspapers and plastic and allow faucets to drip a little during cold weather to avoid freezing. Running water, even at a trickle, helps prevent pipes from freezing.
​Learn how to shut off water valves in case a pipe bursts.

Stay indoors.

Walk carefully on snowy, icy, walkways. 
Drive only if it is absolutely necessary. If you must drive: travel in the day; don't travel alone; keep others informed of your schedule; stay on main roads and avoid back road shortcuts. Keep an emergency kit in your vehicle.
Avoid overexertion when shoveling snow.

Maintain ventilation when using kerosene heaters to avoid build-up of toxic fumes.

Refuel kerosene heaters outside and keep them at least three feet from flammable objects
Conserve fuel, if necessary, by keeping your residence cooler than normal. Temporarily close off heat to some rooms.
Keep fire extinguishers on hand, and make sure everyone in your house knows how to use them. 

If you will be going away during cold weather, leave the heat on in your home, set to a temperature no lower than 55ºF.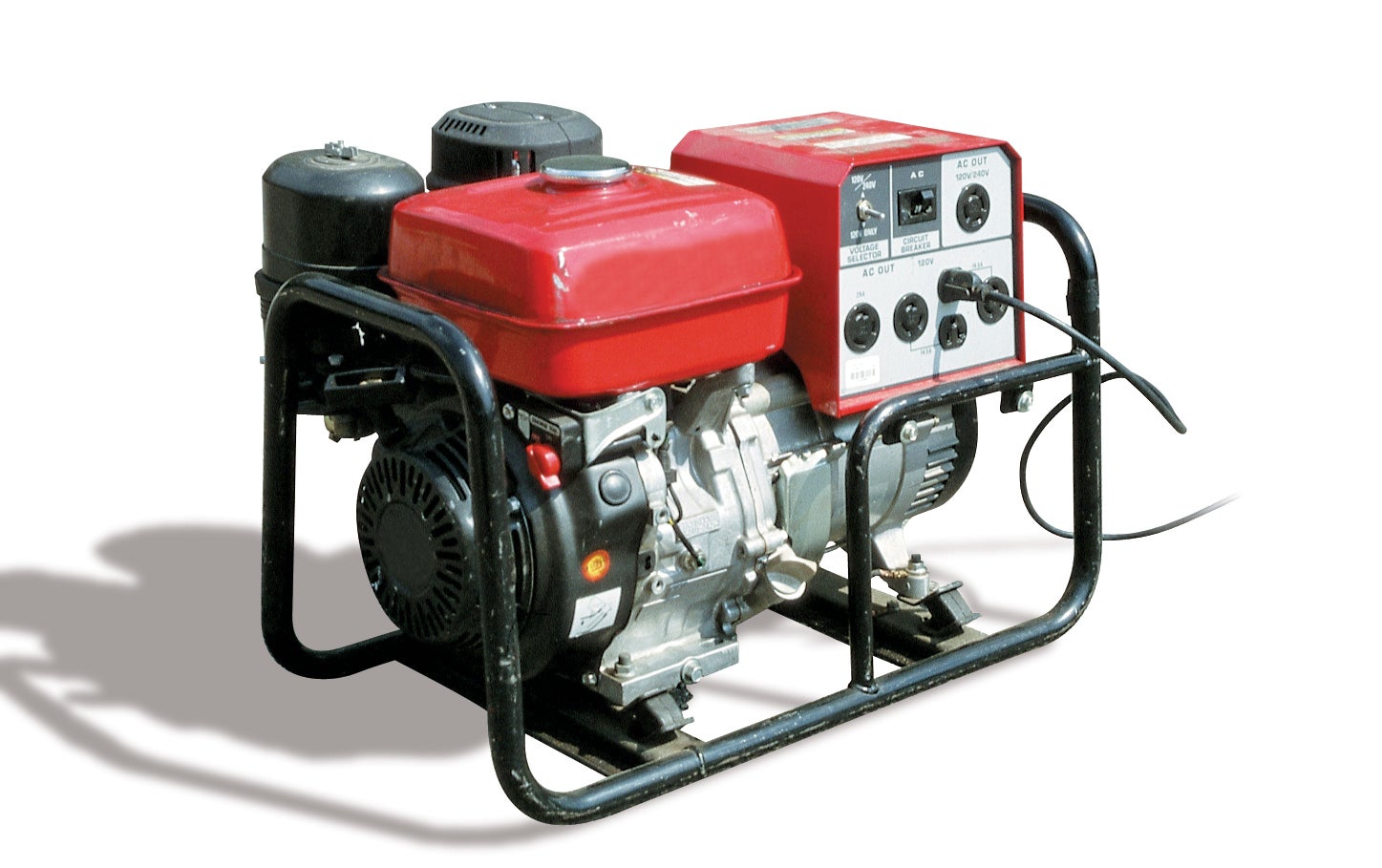 When using your generator, keep the following safety tips in mind:
Read all safety instructions.
When a generator is not properly installed, it can "backfeed" through the transformer. As a result, a line crew working on the system would be put in danger.
Isolate your generator from the co-op's power lines. Connect appliances or other devices directly to the generator with the appropriate cords.
If you connect it directly to your building's wiring, a transfer, double-throw switch is required to separate your generator from the co-op's system.
Take care when fueling your generator. Never refuel the unit while it's operating.
Provide adequate ventilation and air cooling for the generator to prevent overheating and the accumulation of toxic fumes. Do not install your generator in a closed area. Exhaust gases contain carbon monoxide, which is poisonous.